"One man army, no assist," 23-year-old Reespect raps on her spunky, swaggering song Bad, released two years ago. It's a declaration of her talent as a rapper, and also a warning. Though she's new on the terrain, Bad is one of the best materials she has lodged in virtual spaces like SoundCloud, along with some under-the-radar collaborations like 2018's darkly ominous Rick and Morty. Born Aisha Hameed, Reespect discovered she could rap after she finished secondary school, around 2013, writing her own lyrics and nurturing herself.
Her stage name Reespect comes from her primary school days, helping seniors with stuff and whenever they saw her, they would greet her with "reespect." The name stuck. She hardly ever listened to music growing up, but became interested in hip hop through muscular albums from Eminem, Lil Wayne, Kendrick Lamar and J Cole. She would later gravitate towards J Cole because of Forest Hill Drives, and cite Wayne as a potent influence on her style. A computer science graduate from the Federal University of Technology, Akure, Reespect is situating herself in music for the long haul and describes her sound as hip hop at the core.
In this interview premiering YNaija's Next Rated vertical, Reespect speaks about navigating the music industry as an upcoming rap act, her inspirations and what makes her world go round.
There's a serious deficit in mainstream female rap representation in the Nigerian music industry. Is this discouraging or is this something you see as a huge motivation to keep going?
I mean not having enough people to draw from or relate to can be discouraging but it kinda makes me true to myself more and that's a form of motivation.
Do you think being a woman makes it harder to break into the industry and sustaining a long momentum?
It's harder to break into most industries, it's a problem we all have to work on. Recently, I learned that there's only one female chef in Eko Hotel and people paint cooking as a women's thing and even in that particular industry, women are finding it difficult to reach the top of it, how much rap?
Being an independent artiste, which is the one factor, above all else, that you currently desire most (increased music distribution, better quality production, more media exposure, more club and live performances etc?)
Definitely more media exposure. I'm at a point where I know what to do about the distribution of my music, how to go about quality production and although live performances aren't possible right now due to the coronavirus pandemic, more people knowing about me will allow everything else work seamlessly because more money will come.
Do you currently write your own lyrics and make your own beats? If no, how do you get this done?
I write my songs. I'm interested in production but I don't produce my stuff. I work with producers and explain to them what I have on my mind. Producers are angels.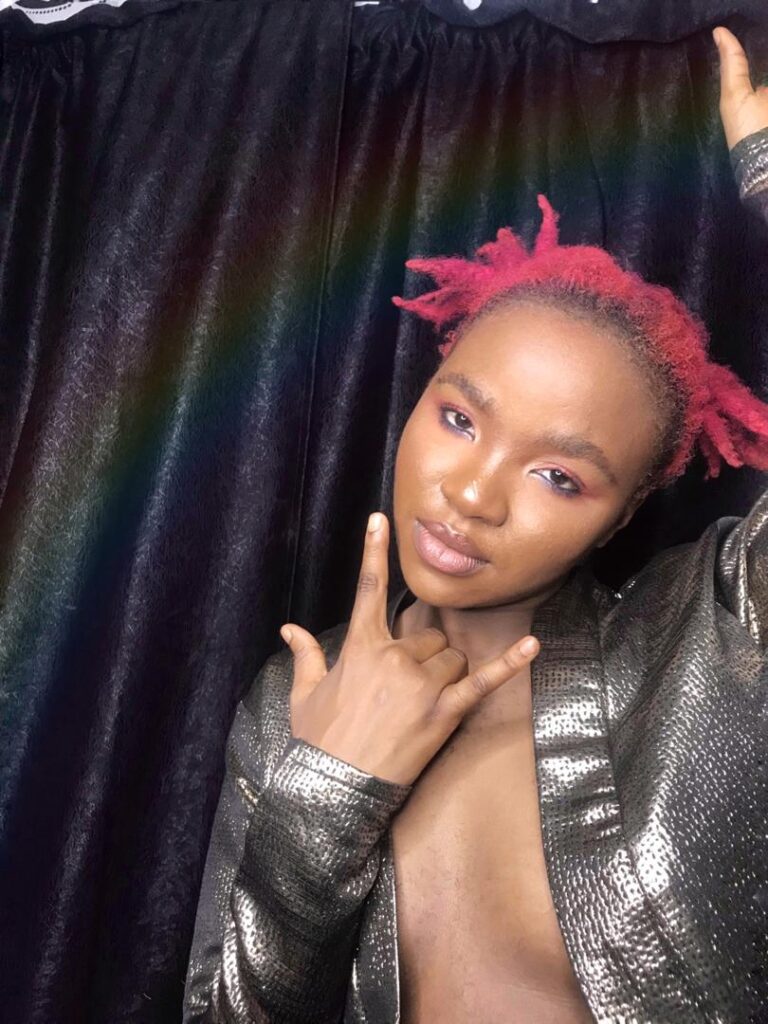 What's the best compliment you have received about your music?
Someone sent my old song to me and said it helped them through their bad days. I don't know if that's a compliment but I love feedback like that. It feels like a different kind of connection than just sonic.
Where do you distribute and promote your music and why do you think this channel works best for you?
I promote my songs organically through the use of my social media @itsreespect – it's my name on every platform. Distribute on electronic stores and that's it. I don't think it works best for me, but I do what I can afford to do for now.
Do you think the advent of the internet and new digital technologies has helped your music and independent artistes in general, or do you think it just creates a mass of mediocre ''copycats'' who flood the web, making it difficult to distinguish yourself?
The internet has helped me. I'm in direct contact with my fan base. I can see them grow in numbers. The only thing is because of the internet, people are consuming content at a really fast rate so churning out music has to be consistent. Another thing, creating music isn't cheap. So, at times, you are in a space where being gifted is not the most important thing anymore. I take it as a challenge and bring my gift to the table as the extra thing. Do you understand?
What aspects of the music making process excites you the most, and what other aspect do you find discouraging?
I'm excited from the beginning to the end of making music, from writing to delivering I literally light up. I know that mixing isn't the most interesting thing because I have to sit beside the engineer mixing and all but going back to the beginning can almost make me hate a song.
Which emotions do you think dominates your sound more than any other (joy, grief, pain, anger) and why?
Anger and pain. I'm at my most honest when I tap into these emotions. They are usually are my go-to and I try to utilise them. I'm currently going through a phase where I don't feel the need to hide them so let's see how it goes.
If you could choose to work with some of today's established artistes or producers to move your game to the top, with whom would you like to collaborate?
I would like to collaborate with Burna Boy because of his story. A producer like Tee-Y Mix because when he produces, it's like he really understand the artiste that he's working with – a magician. A dream collaboration is one with Anderson .Paak.